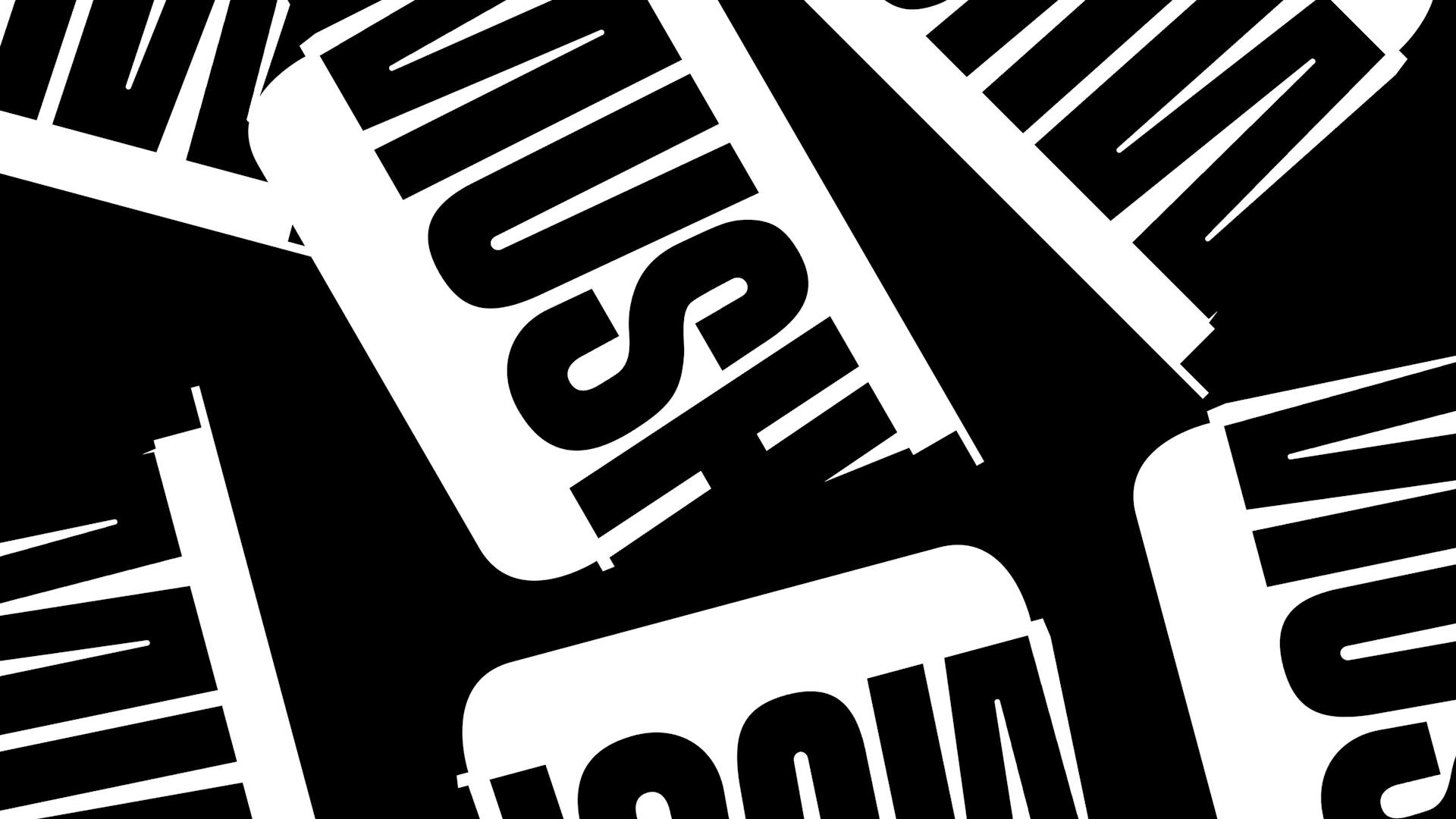 Mush
Making Oats
Sexy (yes, really)
Services
Content

Creative

Social Strategy

Community Management
What did we do?
A social & creative
approach for MUSH.
We changed the perception of oats forever with bold, scroll-stopping social content for the ready-to-eat, ready-for-anything oats at MUSH.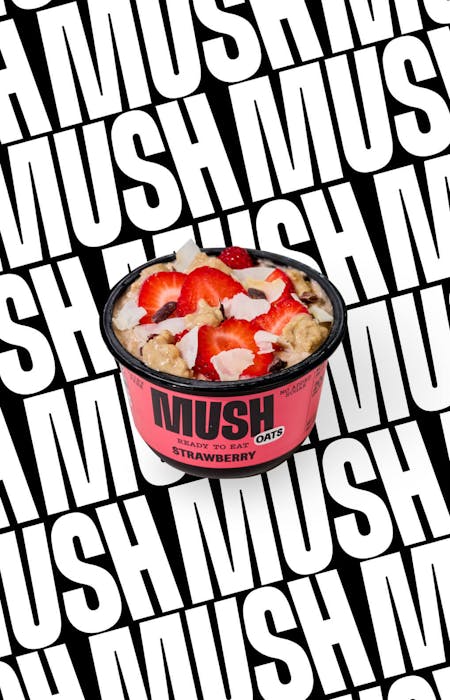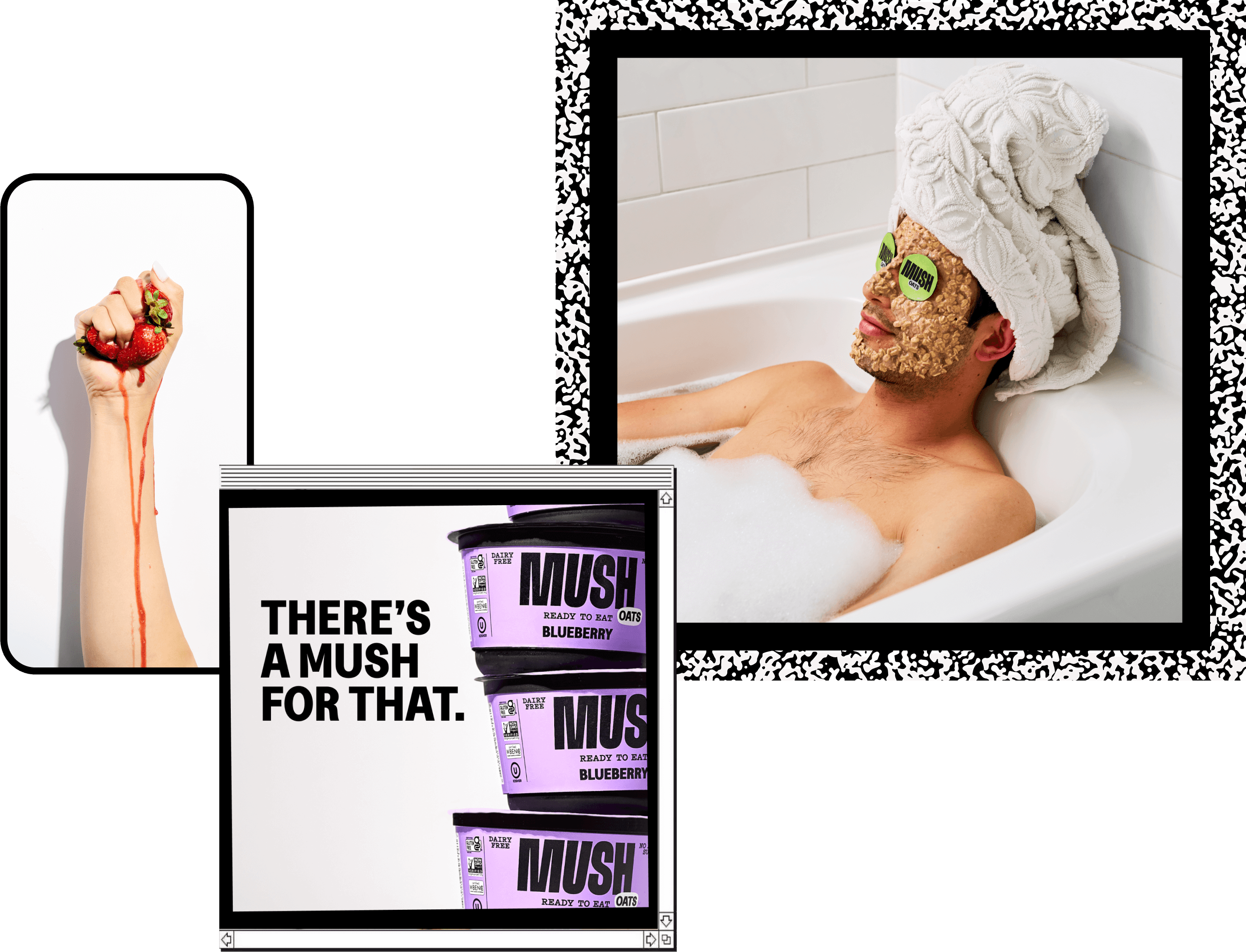 What did they need?
Fill them up with
only the good stuff.
MUSH asked us to transform their social with a strategy and creative approach that could show off their benefits (all-natural, gluten-free, dairy-free, etc) without falling into the perfectionism pit with the rest of their competitors. We realized they needed to break free (and break up) with the idea that oats must be bland, boring, and beige.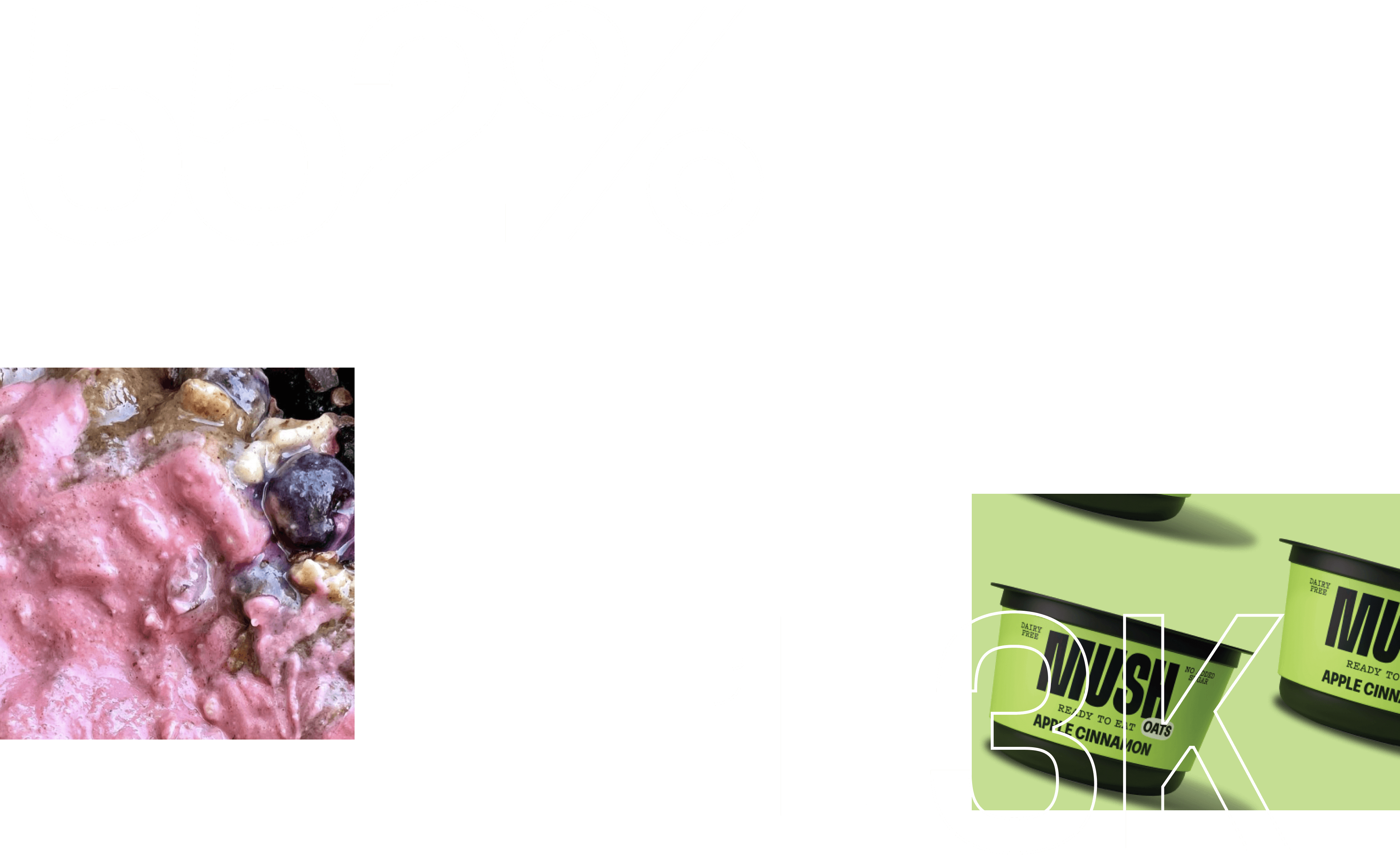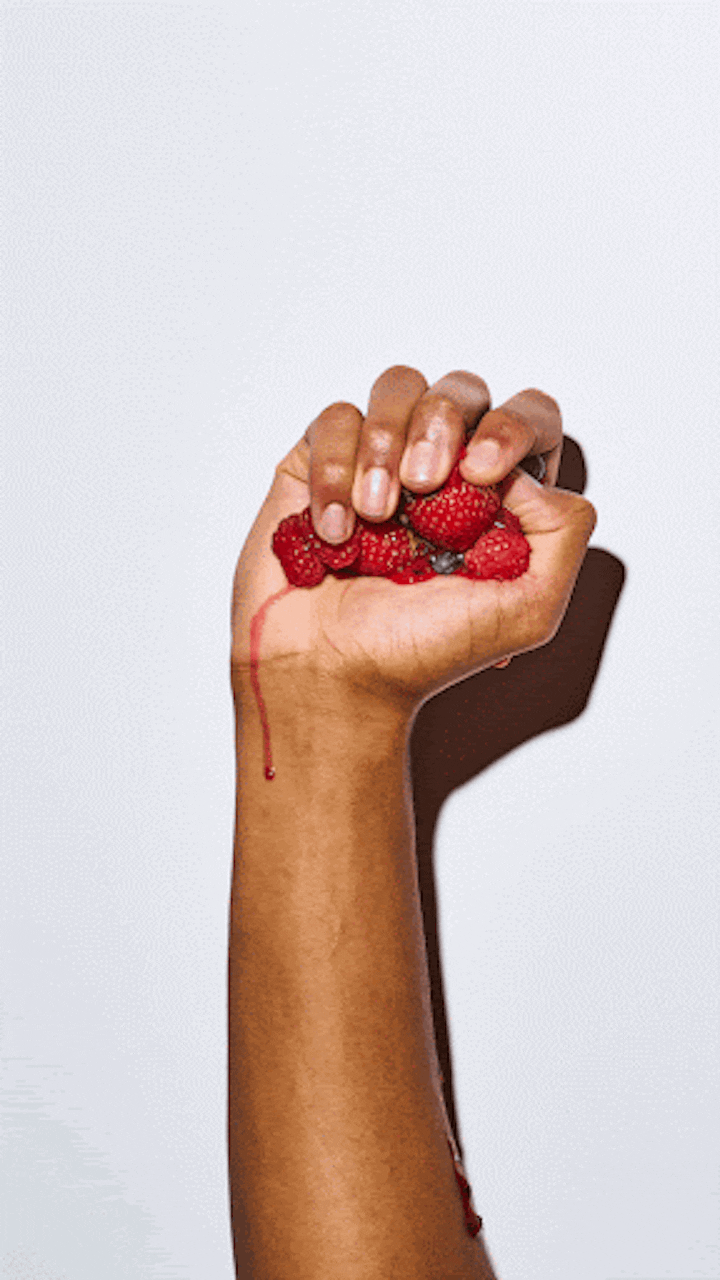 How did we do it?
Introducing:
your oats
with benefits.
That's oats you want to wake up to. Oats you want to have anytime, anywhere. A morning quickie or a midnight snack. Our social strat and creative approach positioned MUSH as a space for real people with real lives who want to make good choices but not wake up at 5 AM. MUSH's social content became a space for fitspiration and cheeky entertainment. Across owned and paid media, we created buzzy, memorable, did-they-really- just-do-that??? content to remind our followers that if oats can be sexy, they can do anything.