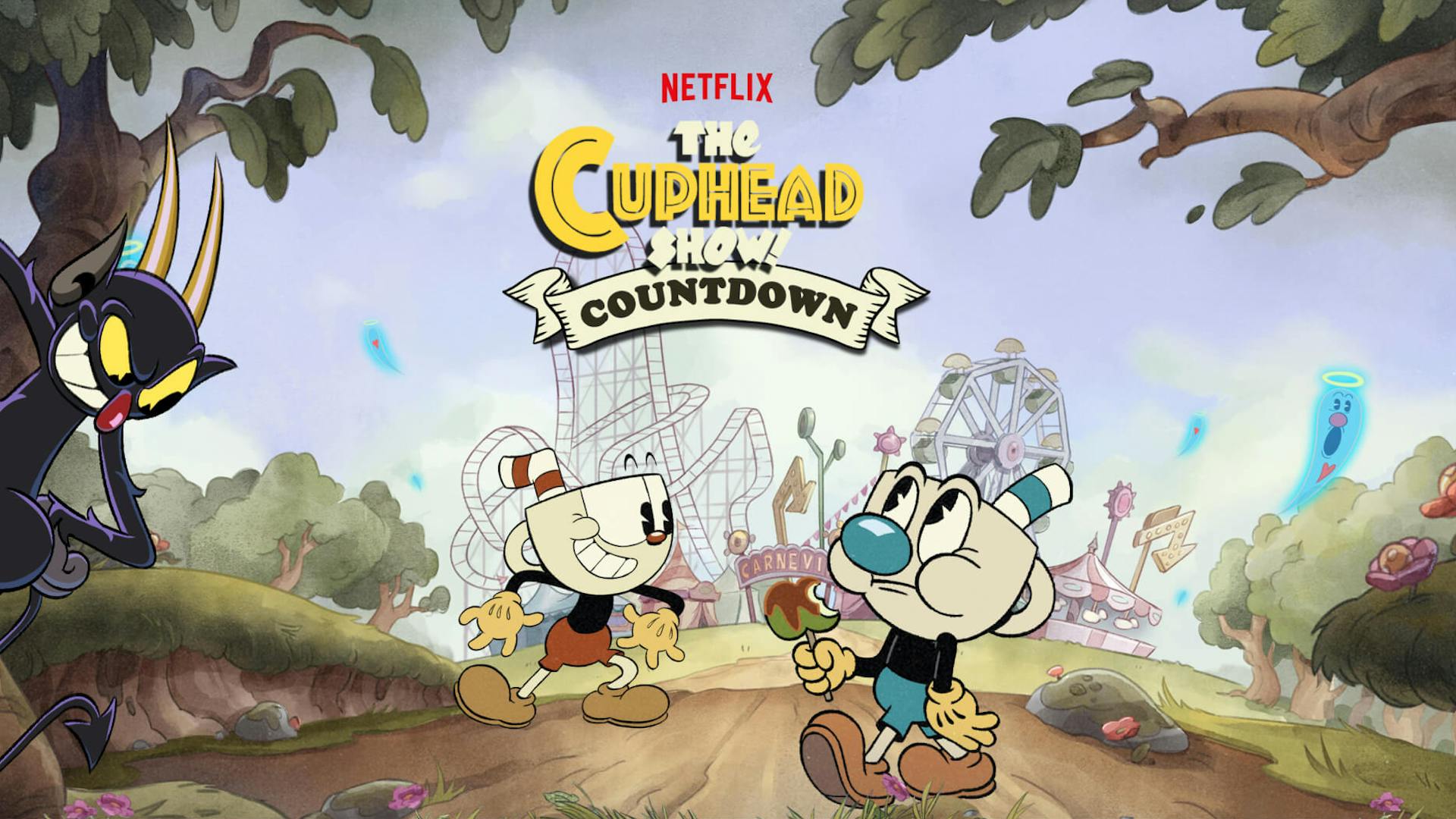 Netflix
Saving souls
with Cuphead
Services
Social Strategy

Creative

Content

Community Management
What did we do?
A gamified social &
digital countdown.
Jeepers! Cuphead needed help thwarting the devil (and we just LOVE a task). We created a gamified (and infuriating) social campaign and microsite to launch Netflix's new animated series based on the popular video game, The Cuphead Show.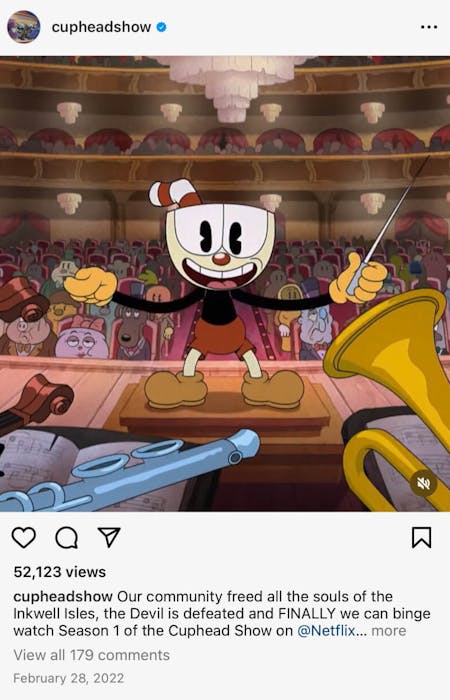 How did it do?
We did stick it to the man:
690K

1.6B

18.9K

18.6K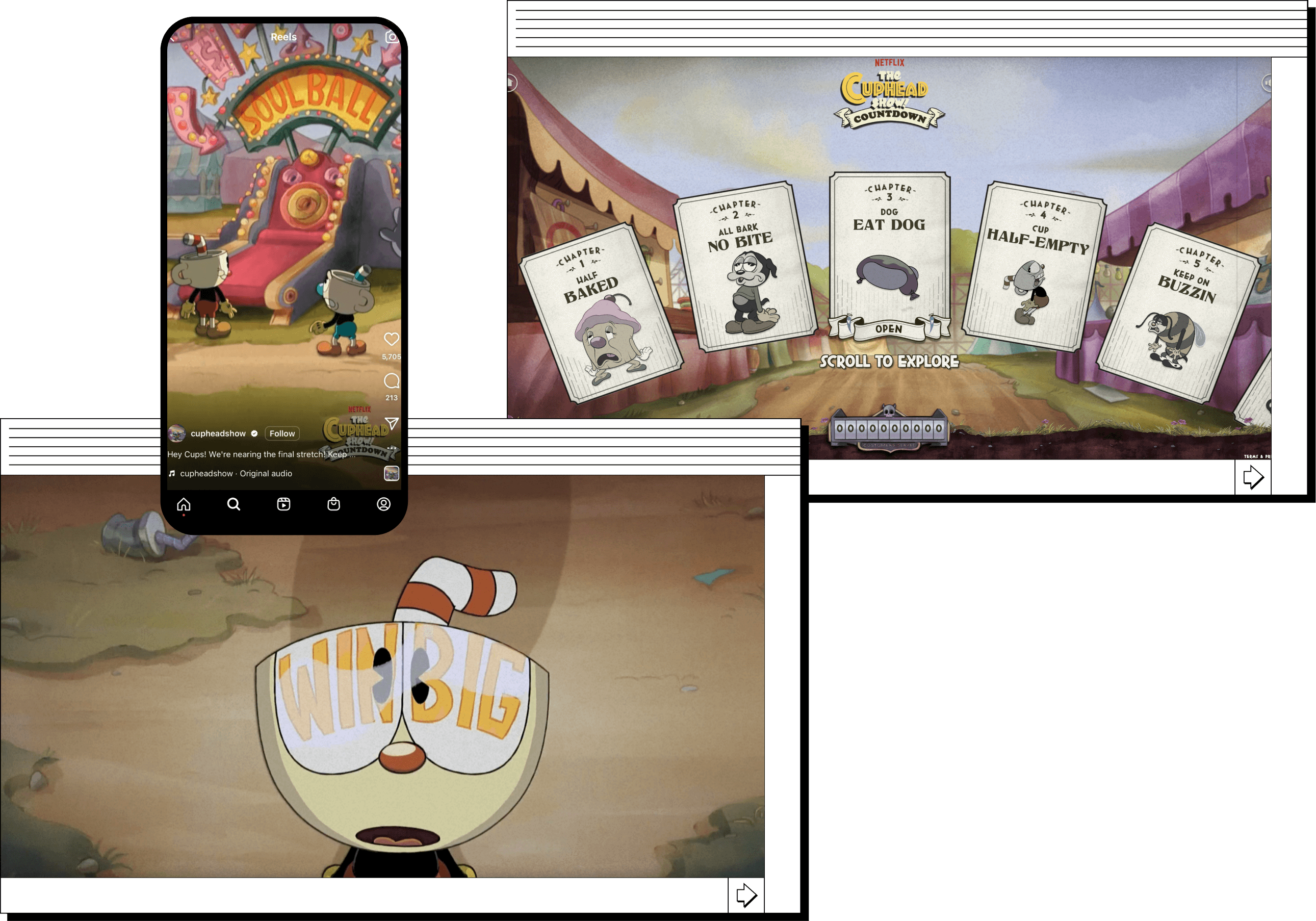 What did they need?
Surprise and delight
peepers across the globe.
We were asked to help our friends at HEYO! Consulting promote the upcoming release by generating buzz on social among fans of the game and potential new viewers. This meant understanding the trends and lingo of the fanbase across different platforms so that we could identify opportunities and stay true to the game's zany, cartoony, brain-breaking appeal.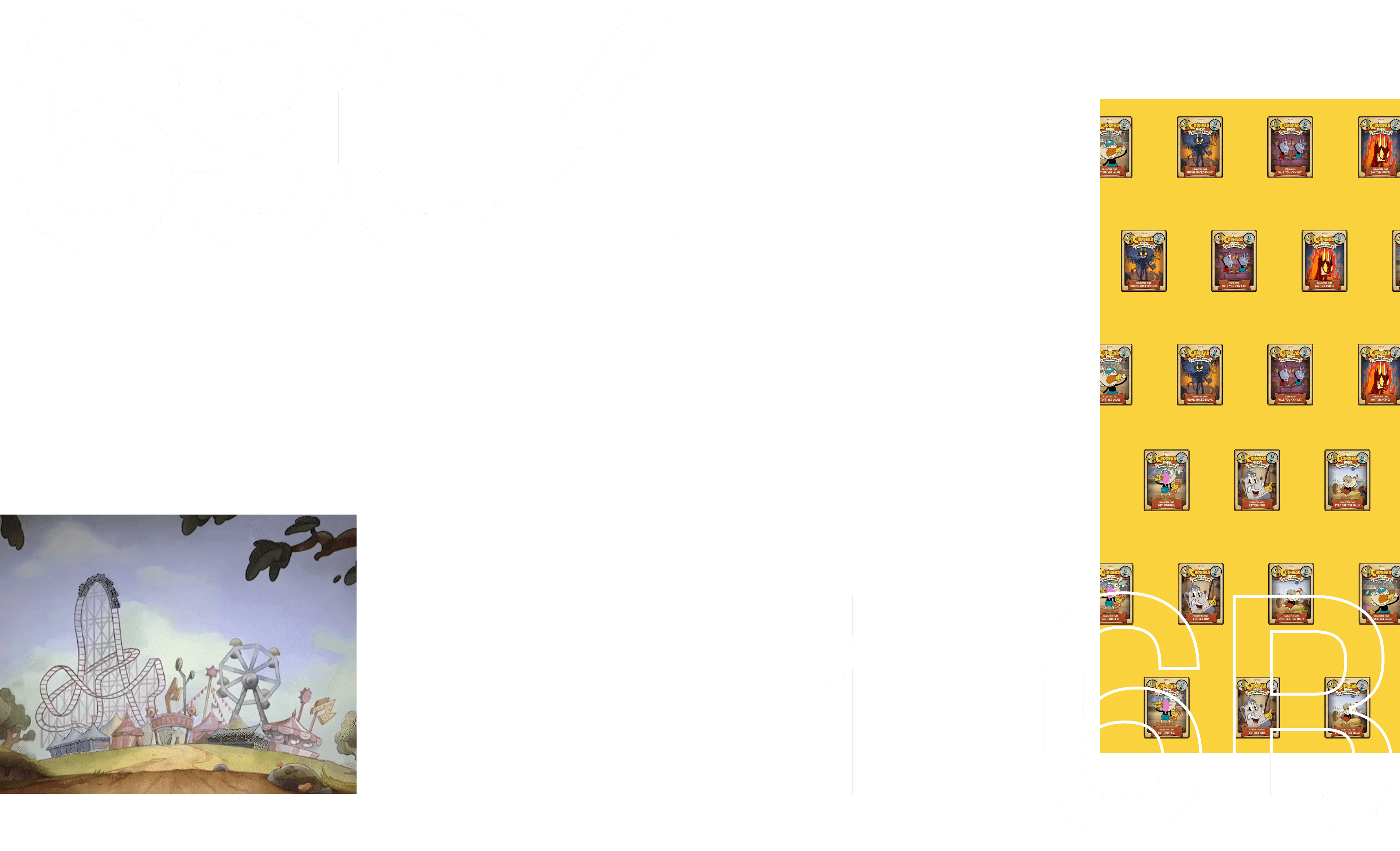 How did we do it?
Roll the dice
(and duck for cover.)
Yes, it was that hard. Yes, they ate it up with a spoon. After some intense social listening, audience persona crafting, and tone of voice meddling, we crafted in-character social content to point fans and potential viewers toward our microsite (shout out to our buds at Thinkingbox.) There, they could complete puzzles and other games, steal back some souls from the devil, and unlock exclusive show content. Or, they could try–it was pretty hard. Sorry (and you're welcome?)